Hans Christian Andersen
Georges Rouault
Heads of two Clowns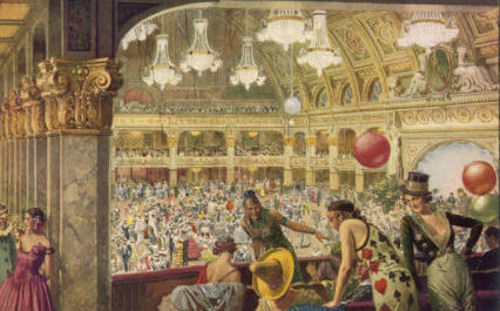 To Blackpool, with Love
Six-part BBC Miniseries — HomePage-7
In a drama filled with compelling characters, fantasy song and dance routines, and bewildering plot turns and twists, Blackpool the English seaside resort becomes the only constant.
An ever-changing constant for the viewer, of course, as each human character embarks on a Fairy Tale transformative journey to unlock the secrets of his own grotesque reflection in the amusement arcade Hall of Mirrors that is Blackpool.
I hate this place, says one of the personages, whose investigations hardly bear scrutiny. I hate its phoney glitter.
In fact, he's telling more about himself than about the city, which is as phoney and glittery as you want it to be.
________________________
[February 2007]
    [Page amended February 1st, 2012]
________________________
To Blackpool with Love
Main Page – Index
Blackpool HomePage-7
Star Trek HomePage-6
Blackpool – Introduction