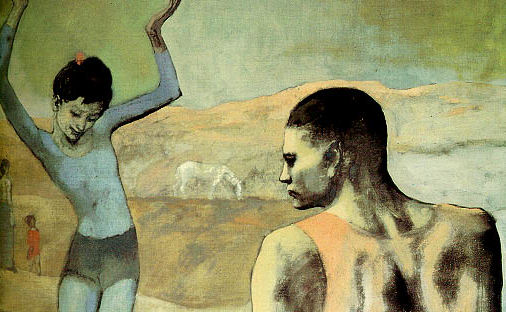 Seinfeld on Television
Breaking the Rules by Following the Rules
I can't imagine that anyone anywhere would argue with my opinion that the creation of Seinfeld is a true miracle. The talents of Jerry Seinfeld and Larry David added together total not one plus one, but some number impossible to be defined by mere mortals. And then there are the contributive elements of George, Elaine, and Kramer, each perfect in his or her own right, but containing an almost mystical unity with the whole.
In short, a genuine modern Masterpiece.
Characters in Seinfeld may become somewhat world-weary and despondent about their chances of forming stable relationships, and about other subjects, but the Episodes themselves remain fresh, inventive and unique from Episode 1, Good News, Bad News, up to and including Episodes 179-180, The Finale.
________________________
What fun it must have been for television viewers who saw the whole thing live, and in order.
________________________
[May 2004]
    [Page amended January 31st, 2012]
Seinfeld – Breaking the Rules by Following the Rules
Main Page – Index
HomePage-5 Seinfeld
Fairy Tale and Myth
The Three Little Pigs
Seinfeld – Introduction-5
Television: Home of the Homeless, Friend of the Friendless