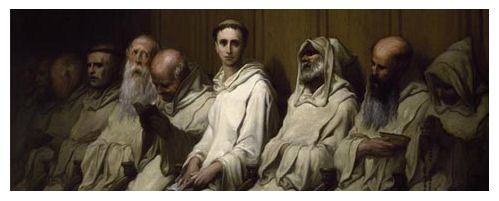 References-1
Most of the citations in this webpage either came from, or were verified in, The Oxford Dictionary of Quotations, Second Edition, 1955 (ODQ). But even then, it's usually necessary to ascertain what exactly comes before and after a relevant line. 'My boat sails freely, both with wind and stream,' (Othello, II iii [66]), [ODQ Page 471 : 8] seems an attractive metaphor, if you aren't aware that it is spoken by Iago. A better scholar than I would have known that, of course, without requiring a trip through William Shakespeare, The Complete Works, thus depriving him- or herself of a fair amount of idle pleasure.
A more relevant example is the Ralph Waldo Emerson Quotation from Definitions, 'I am the owner of the sphere, of the seven stars and the solar year ...' [ODQ 199 : 2], which seems vainglorious boasting until a wider reading (ESSAY I, History, published 1841), suggests that History in all its encyclopaedic complexity is drawing a self-portrait in particularly beautiful and eloquent lines.
For light reading I much enjoy a book intended mainly for young people entitled A New Treasury of Poetry, 1990 (NTP), compiled by Neil Philip and illustrated magnificently by John Lawrence with what appear to be woodcuts strongly reminiscent of the art of Gustave Doré. Like Doré, each black and white picture is specific to its subject and nothing else. And lack of indexing means the book is picked up and read at random — not a bad way at all to absorb poetry.
My source for most other verifications was almost always Wikipedia, by way of Google.ca, English and French. Am I the only person who believes that unlike Google, which had to wait a year or two to dislodge the competition, Wikipedia was announced and became indispensable at one and the same time?
Left Column Quotation – Time goes, you say? ... Henry Austin Dobson
The Paradox of Time [ODQ 183 : 15 ]
Page Content:–
Second paragraph of text:–
... should love one bright particular star ...
Hubble Footer [all Pages]:–

Finding one bright particular star
Source:–
          It were all one
That I should love a bright particular star
And think to wed it, he is so above me.
            William Shakespeare
              All's Well That Ends Well  [ODQ 423 : 2]

I admit to owning three copies of Gerald Levin's Prose Models; the First Edition (1964), Second (1970), and Seventh (1987), the last defining illustrative analogy [Page 256] as quoted in my said Sandsifter Five Main or Index Page. I don't suppose there is a more forceful example readily available in literature than Liane Ellison Norman's Pedestrian Students and High-Flying Squirrels, Page 458 of the Seventh Edition, even if that essay has been included in Levin's textbook under Effective Diction, and Tone, rather than analogy.
________________________
Quelques mots pour visiteurs de La Belle Province
Left Column Quotation:–
L'oiseau qui chante ...
              Proverbe polynésian
Picture References:–
Saint Laurence/Lawrence. Archdeacon of Rome, patron of chefs, comics, deacons, archives, libraries, poor people, and butchers. Roman authorities alerted him that his execution would be in four days whereupon Saint Laurence/Lawrence dispersed the material wealth of the church so that those authorities couldn't get their hands on it.
When the Roman authorities called him for execution he was commanded to bring the wealth of the church and responded by bringing the poor and crippled of Rome whom he claimed were the true treasure of the Church.
How this story must have amused québecois, with their often sardonic sense of humour and propensity for defiance by seeming compliance. Small wonder so many important landmarks are named for him:– St. Lawrence River, Borough (formerly City) of Saint-Laurent, St. Lawrence Choir which often sings with the Montreal Symphony Orchestra, and many other references.
Saint Laurence/Lawrence was martyred by being cooked to death on a gridiron. St. Laurence/Lawrence's feast day is August 10th.
NB verify source – Wikipedia?
Page Content:–
— Dany Laferrière, Prix Medicis;
— Gino Quilico and Louis Quilico and our VCR taping of Mozart's Don Giovanni;
— Garou;
— Denys Arcand, 'Réjeanne Padovani';
— 'La guerre des tuques', unthinkable freedom of children of my generation;
— Eric-Emmanuel Schmitt, 'Les noces de Figaro';
— Childhood memories – Stéphane Laporte, Mordecai Richler, contributor to Suburban and my theory that only in our childhood memories are we truly honest ;
— And finally, inexplicably, the Camus quotation originally chosen for the Quelques Mots webpage, a phrase that appears to respond to a deep need in the English-speaking soul:–
Nobody realizes that some people expend tremendous energy merely to be normal.
Not a well-known quotation in the original French, it seem. But why not?
________________________
Left Column Quotation:– Ralph Waldo Emerson's The Absorbing Soul cited in second paragraph above.
________________________
Left Column Quotation:– William the First was the first of our kings ... Eleanor and Herbert Farjeon, William I [New Treasury of Poetry, NTP Pages 52/53 plus comical illustrations.]
Left Column Quotation:– ... Poor men have grown to be rich men ... W.B. Yeats, Running to Paradise [NTP Page 51 plus vertical strip decorations, both different.]
Left Column Quotation:– Mais où sont les neiges d'antan ... But where are the snows of yesteryear. François Villon, Le grand testament .../Dante Gabriel Rosetti [ODQ 553 : 3]
Page Content:– I've mentioned before that webpages dealing with English are not history — no dates to memorize, few place names, and little analysis of political forces at play.
'English!' is a story in the sense that the five works under study are stories, which is to say having its source in childhood Fairy Tale with the transformatory journey that for me is the hallmark of Fairy Tale, and adolescent Myth, a more static situation of coming to terms with the consequences of that earlier journey.
And as a story, there are no facts requiring verification, no clarifications, and no justifications.

The same is true of Judy Turner's webpage 1, which I (mis)appropriated in order to include certain personal information, in the form of stories that don't belong in the website's main pages.

________________________
Left Column Quotation:– Antoine de Saint-Exupéry Perfection not when nothing left to add but when nothing left to take away.


Page Content:– Pictures worth a thousand words
... so they say
________________________
Left Column Quotation:– John Ruskin, Books are divisible into two classes ... [ODQ 413 : 2]


Page Content:– '... Author Philip K. Dick visualized his detective hero flying about in what is described as ... the department's beefed-up hovercar ...'

Source:— Do Androids Dream of Electric Sheep?
Philip K. Dick, 1968, ISBN 0-345-35047-2
Chapter Eight, paragraph 1;

'Having stuffed the onionskin carbons in his briefcase' ...
Ibid, final paragraph in first section of Chapter Eight

________________________
Left Column Quotations Hazlitt:–
So I have loitered my life away ... [ ODQ 240 : 13 ]
Well, I've had a happy life. [ ODQ 240 : 14 ]
Page Content
Peter Norton — books on DOS, on computers [The Hard Disk Companion], on hexadecimal notation, Norton Utilities ,
and Norton ?? name of software that organized DOS and made it usable
________________________
The title 'References' seems to call for illustrations from Museums, not in the sense of dusty tedious exposition but exciting new discovery, such as experienced by the budding scientists searching for fossils on the stone walls of 14 Montreal buildings courtesy of McGill's Redpath Museum Fossil Hunt, or by the internaut clicking 'enlarge image' for Gustave Doré's painting The Neophyte found in the Chrysler Museum of Art's Online Collection, which brings the overwhelmed young man to vibrant life. I once met the eyes of a man being brought into the underground garage of the courthouse on Saint-Antoine Street as we left the Archives section, and Doré has captured to perfection that air of appalled comprehension.
I must admit that in composing these webpages I feel strong identification with the subjects of Doré's painting, an empathy that alternates between the youthful Novice, the close-reading ancient to his right, and the deeply-meditating philosopher on his left.
And then there is Carl Spitzweg's The Bookworm, 1850. Like many people I have a reproduction hanging in the home, in my case a beautifully mounted copy given to my late mother-in-law. But notwithstanding the perfection of that particular object I still believe that reproductions are like translations: while the original work needs only the occasional cleaning or reprinting to regain its innate lustrous warmth, copies grow dark and muted and discoloured and become irretrievably dated over time.
Montreal Museum of Fine Arts
Masthead MMFA Composite

MMBA exhibits
, Masthead MMFA Composite – Left
Musée des Beaux-Arts Montréal – Montreal Museum of Fine Arts
Pavillon Jean-Noel Desmarais
1380 Sherbrooke Street West

Montreal Museum of Fine Arts
Masthead MMFA Composite – Centre
1379 Sherbrooke Street West
  with Jim Dine's Twin 6' Hearts, gift International Friends of the MMFA

Montreal Museum of Fine Arts
Masthead MMFA Composite – Right
The Lady of Shalott, John William Waterhouse
Waterhouse Collection Exhibition
,
October 2, 2009 to February 7, 2010

  Spring cleaning at the Redpath Museum
  Left Column Top
  Redpath Museum, 859 Sherbrooke Street West
also
What Building Stones Tell,
McGill's Redpath Museum Fossil Hunt
,

The Bookworm, Carl Spitzweg, 1850
Left Column Bottom
Museum George Schaefer, Schweinfurt, Germany
Oil on canvas, 49.5 x 26.8 cm (19-1/2 x 10-1/s in)


Gustave Doré, The Neophyte ca 1866-1868, Page Content
Chrysler Museum of Art, Gallery 205
click 'enlarge image' for otherworldly experience
Oil on canvas, 57-3/8 x 107-1/2 in, 145.7 x 273.1 cm
copyright Chrysler Museum of Art
________________________
[Page amended February 18, 2013]
References-1
Main Page – Index
Pictures-1
Acknowledgements