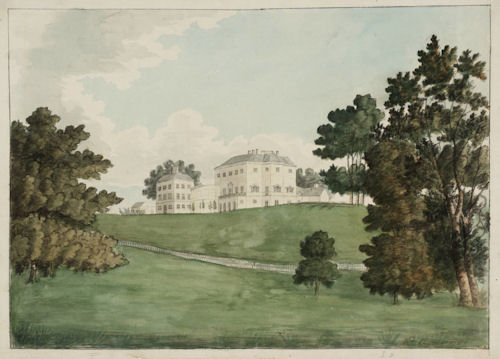 HomePage 3B
Pride and Prejudice versus everything else
Yes, I'm aware that according to my own Definition, a Masterpiece is an artistic creation that cannot be compared with another work of its type. And that this entire Section is devoted to comparing how infinitely superior is Pride and Prejudice to Jane Austen's other Novels.
But I never promised to be consistent. Only as honest as possible under the circumstances, which is to say to say to follow any insights even as they lead in unwelcome directions, such as the fact that I believe a discerning reader will gain greater appreciation of Pride and Prejudice by studying the reasons for the superiority of that first Novel to its successors.
That's my defence, and I'm standing by it.
And surely this tidy subsidiary Austen-Novels section is preferable to adding confusing contrasts and comparisons with and between the other Novels of Jane Austen, to chapters best devoted entirely to surveying the masterful structure of Pride and Prejudice as the Novel relates to Architecture in the main Did Darcy Lie? webpages? — To say nothing of Film, also examined with much reluctance in that main section? (See Introduction 3A:– Fear and Loathing: The Filming of a Beloved Novel.
*   *   *   *   *
— Introduction 3B Damned with Faint Praise: Pride and Prejudice Yesterday and Today.
Two hundred years of muted contempt, and yet Jane Austen's Pride and Prejudice continues to surprise and delight.
[For examples of muted contempt one need only read the opening paragraphs in my next chapter quoting the entry for Jane Austen in the Encyclopedia Britannica 1945 Volume 2, Pages 298, 299 — entry written by E.V.L. (Edward Verrall Lucas, 'writer and former chairman of Methuen & Company, Publishers, London .' ) N.B.: entry unchanged from 1911 edition available online.]
We could have overlooked the gratuitous insults — people are not obliged to enjoy reading Jane Austen's Pride and Prejudice — but to allege that 'both Mansfield Park and Emma are finer achievements — at once riper and richer and more elaborate' ? That 'entirely satisfactory as is Pride and Prejudice so far as it goes, it is, however, thin beside the niceness of analysis of motives in Emma and the wonderful management of two housefuls of young lovers that is exhibited in Mansfield Park.' ?
With the result that many Encyclopedia readers, and men in particular, would have avoided the Novel. Which is a pity. They would, after all, have missed finding in a 19th century literary classic all the elements of a great modern mystery. What could be more up-to-date than the perplexities faced by the characters encountered in First Impressions (Pride and Prejudice in its final published incarnation)?
How to acquit oneself in a world which takes for granted that everything and everyone is for sale, in exchange for money and position, glamour and power?
Whom to believe, whom to trust?
How to move beyond our First Impressions, which may, or may not, accord only tangentially with reality and truth, bearing in mind that today, as never before, young people — and those not so young — are increasingly meeting, befriending, falling in love with, and marrying strangers.
*   *   *   *   *
— Austen's Novels: The Seven Very Different Novels of Jane Austen
While artists such as Mozart and Manet produce one masterpiece after another, Austen's first work was her best by far.
Because after completion of Pride and Prejudice, Jane Austen never attempted anything remotely resembling the scale and breadth of vision of that great Novel — rather as though the creators of the colossal Bayeux Tapestry followed up the Norman Conquest as subject by limiting themselves ever after to commissions for the fabrication of childlike embroidered samplers;
She can't have forgotten how to write, how to assemble the necessary elements:—
— a theme;
— proper characters to illustrate it;
— a plot, in which theme and characters are called upon to reveal their essence by action and reaction; by thought, and word, and deed, meticulously examined and described.
*   *   *   *   *
— Demonic Possession in the Novels of Jane Austen
Demonic Possession!
I can think of no other explanation for the distressing promiscuity of writing styles and voice — to say nothing of artistic competence — in the Novels of Jane Austen than that she has become in each case Demonically Possessed by its relevant heroine, rather like the thoughts and words and actions of a demented puppeteer being manipulated by his creations whilst he wastes energy convincing himself that he is directing their every thought and word, idea and movement.
If my theory is correct, the Demonic Possession ends with completion of the relevant Novel, so that by the time Jane Austen gets around to writing her final Novel Persuasion, for example, she has found herself rid of Mansfield Park and its self-pitying Fanny Price, in order to concentrate her energies on the perceptiveness and mordant wit of a far worthier heroine in that final Novel's Anne Elliot. .
*   *   *   *   *
— Jane Austen and the Seven Deadly Sins
In my earlier discussion of Austen's Novels: The Seven Very Different Novels of Jane Austen, I mention that the themes in Jane Austen's Novels are no less important from first to last. But few can argue that the Novels themselves become infinitely less powerful. I blamed the fact that every aspect of every story is filtered through the unique viewpoint of its heroine, beginning with Pride and Prejudice's Elizabeth Bennet, and continuing to the final Novel, never for better, usually for much worse.
But if we were to begin our consideration with Lady Susan, written in Austen's youth although never submitted for publication during her lifetime, continuing with Pride and Prejudice and then on to Sense and Sensibility, and even Northanger Abbey, we notice a clear progression through the most powerful, which is to say most interesting of the Seven Deadly Sins:— Lust. Pride. Envy. Avarice, or Greed.
Followed by ...
Yes, Gluttony, Wrath, Sloth, are sinful or, rather, in today's terms, harmful in their effects to oneself and to others. But less powerfully, perhaps, than those earlier subjects?
*   *   *   *   *
And following these introductory pages, I hope to examine each Austen Novel, beginning with Pride and Prejudice for comparison purposes, under the following headings (subject to alteration if need be.)
  Part 1: Theme, Character, Plot
        Part 2: Deadly Sin ... and 'Aura'
        Part 3: Film, Fairy Tale, and Happily Ever After
        Part 4: Architecture, Aura, Absences
Pictures
With the exception of the Hubble Footer, most Pictures on these Pride and Prejudice and other Austen webpages, are from the Turner Bequest of the Tate Museum Collection Online.
Details of and links to all Austen-Novel Pictures are found in the Pictures 3B webpage.
Note that both Jane Austen and JMW Turner were born in 1775, Turner in April and Austen in December (also see Pictures 3A in the Main Did Darcy Lie? section)

This HomePage 3B:— Pride and Prejudice versus everything else

JMW Turner ?1787-8
Title: Oxford from the South-West
[From Oxford and Other Subjects]
Medium: Graphite, watercolour and pen and ink on paper
Dimensions: Support 364 x 511 mm
Collection: Tate, Accepted by the nation as part of the Turner Bequest 1856
On loan to National Gallery of Australa, (Canberra, Australia) Theme: Turner, The Making of a Master 1 June to 8 September 2013
Reference: D00047_10, Turner Bequest III B


JMW Turner, c. 1791
Title: Cote House, near Bristol
Medium: Watercolour and pen on paper
Dimensions: Support 292 x 255 mm
Collection Trustees of the Cecil Higgins Art Gallery, Bedford, England
Turner Worldwide, Reference TW 0015, Wilton 21

JMW Turner, c. 1799-1801
Title: Christ Church, Oxford, from Merton Fields, c. 1790
[From Oxford and Other Subjects]
Medium: Graphite and watercolour on paper
Dimensions: Support 298 x 384 mm
Collection: Tate, Accepted by the nation as part of the Turner Bequest 1856
View by appointment at Tate Britain's Prints and Drawings Room
Reference: D00115, Turner Bequest VIIIA

JMW Turner, c. 1787
Title: View of Nuneham Courtenay from the Thames
[From Oxford and Other Subjects]
Medium: Gouache, graphite and watercolour on paper
Dimensions: Support 320 x 451 mm
Collection: Tate, Accepted by the nation as part of the Turner Bequest 1856
View by appointment at Tate Britain's Prints and Drawings Room
Reference: D00002, Turner Bequest IB

Turner's earliest dated drawing is the 1787 view of Nuneham Courtenay (Tate D00002; Turner Bequest I B).
The Tate Museum's Online Research Publications section
      [Oxford and Other Subjects c. 1798-91]
[March 2008, text only
    WebPage last amended June 10th, 2013]
________________________
The Novels of Jane Austen
Sandsifter Five Main Page
The Novels of Jane Austen
Did Darcy Lie to Himself? Or Only to Jane Austen – Home Page 3A
Damned with Faint Praise: Pride and Prejudice Yesterday and Today