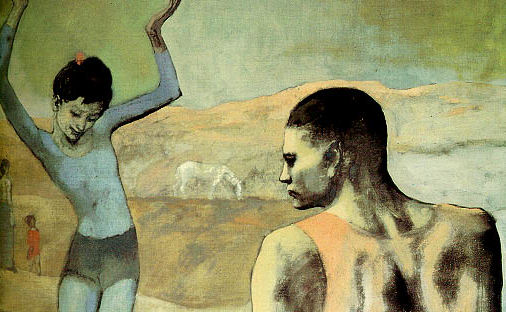 Introduction-5
Television:–
Home to the Homeless, Friend to the Friendless
Of course we never watched Seinfeld until five years after its original run had ended, and then in haphazard sequence over four time slots on two networks.
If Pride and Prejudice is about romantic love, Seinfeld is the perfect Fairy Tale representation of friendship, of finding a place where we belong. Evelyn Waugh's Brideshead Revisited, novel and filmed miniseries, somewhat catches the spirit of wistful longing at play, but after one halcyon summer, narrator Charles Ryder remains forever outside gazing wistfully through the glass. And so do we. With Seinfeld, on the contrary, not for a single frame, not for a scene, not for a second of the nine-year 180-episode run are we barred from confident entry, with George, Elaine and Kramer, into Jerry's apartment, and thence into the most intimate details of his life.
...
  I have three friends already, Jerry tells 'The Pool Guy', another character who knows what it is he lacks, and where to find it, though rather less poetically than Waugh's increasingly tiresome hero. And that's sort of enough. We agree. We who occupy so much of his time and territory know too well that there simply is no room for another needy occupant.
While Brideshead Revisited tells us everything except what we want to know (which is the fate of the enchanting Sebastian), Seinfeld tells more than we ever thought we'd hear. For a time, we fear to know too much, but part of the genius of Seinfeld is that it never quite goes too far.
Although Seinfeld's characters frequently reveal themselves to be mean-spirited in the extreme, the show itself, the writing, the acting, direction, production, everything shines with the purest spirit of giving. On the other hand, are we surprised to learn that the author of Brideshead Revisited was as mean-spirited, evasive and elusive as Charles Ryder, his putative hero, who feels that actual heir Bridey's marriage to a widow and unfortunate hobby of collecting matchboxes renders him far less worthy than artist Ryder to be lord of the Brideshead manor.
________________________
Generosity is said to be the watchword of Seinfeld, and those of us who bought the entire collection on DVD weren't in the least surprised to find a bound script by Larry David (in itself an entire college course on screenwriting), mustard, ketchup and napkin containers from Monk's restaurant, and heaven, Jerry Seinfeld and Sony only know what else, included in the gift set of the first DVDs offered for sale.
Since a masterpiece is supposedly not capable of comparison to other objects of its type, I offer the suggestion that the spirit of Seinfeld, and our emotional response to the series, is best compared to Charles Schulz's beloved Peanuts comic strip, complete with Lucy in exchange for Elaine.
Very few of us, I imagine, prefer the present range of comic strips to repeats of Peanuts, were we offered the choice. I hope I'm not about to turn into the sort of person who proclaims that he or she knows all about a subject because we saw it in a movie, but Milos Forman's film Amadeus shows the envious Salieri, and obviously all his musical colleagues, profiting from the death of Mozart by blandishing the Emperor with vastly inferior offerings containing only the benefit of novelty.
And perhaps music became increasingly less important to the Emperor's court just as comic strips take up less and less room in our daily newspapers – those few that still carry comics, that is? Perhaps the sitcom will travel the same route, as viewers wait and buy an entire season on DVD rather than watching a program chopped into pieces by longer and longer commercial breaks?
________________________
[May 2004]
    [Page amended February 1st, 2012]
Television – Home to the Homeless, Friend of the Friendless
Main Page Index
Seinfeld HomePage-5
Seinfeld HomePage-5
Seinfeld – Season One